Here are a few things our customers have had to say about Closet Masters' 5-star service.
We have used Closet Masters at 9 different homes that we have owned. Needless to say we have been thrilled... read more with their professionalism, their design, their quality of work and the integrity of everyone from the owner to the sales people, office people and installers. We really cannot say enough and we would definitely use them again
Marcy Bern
1/08/2023

They are simply amazing! We have asked for their help for the last 15 years, and several properties ago.... read more The entire team, from design, to installation has been prompt, professional and delivered each and every time.
Rick Beyer
10/12/2022


I'm a previous customer and loved their work and customer service the first time around, so naturally I called them... read more again for a couple of other projects I want to do and can't get much of a response. Due to a holiday weekend there was a delay in my quote but it still took 2 weeks to get it, then I sent a follow-up question to the rep maybe a week after that, and it's now been 2.5 weeks with no response and I'm getting really annoyed. May have to go elsewhere.
Courtney Lynn
8/06/2022


They did an amazing job on our closet. I could not be happier I asked for a lot and they... read more were able to do everything. I would 100% recommend them to everyone
robert hovermale
6/15/2022


We received bids from 5 different companies. Closet Masters (Monte) came up with the best design. The design not... read more only provided us with the most storage and functionality, but it was by far the most aesthetically pleasing. We have received "wow" reactions from people who have seen our master closet. To top it all off, they had the best price and best looking cabinet material. Also, customer service after the sale was excellent to address some very minor touch ups.
Joe Verde
6/13/2022


Have loved my closet since it was first customized in 2007. They were very helpful when I made some... read more slight revisions in 2021. Highly recommend them !!
Patti Timms
6/01/2022


They worked magic in a small closet space! Kirk and Wendy were fabulous and patient throughout the process. ... read more The installers were knowledgeable, courteous, and did a tremendous job. I highly recommend Closet Masters for your custom needs.
Jeana Hindmarch
5/16/2022


Excellent service from design thru install Very professional. Installers were polite, skilled and cleaned up prior to leaving. Would definitely... read more use their services again
Robert Wannemaker
5/07/2022


Entire company is wonderful. Good Christian values. Enrique was on time, did quality work, and cleaned up afterwards.... read more Highly recommend this company.
Rob Stofflet
4/06/2022


My experience with closet masters was excellent . I appreciate a business that is efficient , well-priced and values... read more communication . Not only do I recommend them but I will use them again .
Phyllis Wright
3/04/2022

My husband and I love Closet Masters… they were great from start to finish. Their customer service is fantastic... read more and everyone we dealt with kept us informed on our schedule which is so nice. We had them put in our master closet and then called back to do our other two bedroom closets we were so happy. We will definitely use Closet Masters for any other closets we need !!
Kristy Warner
2/27/2022


Closet Masters is a great company and outstanding customer service. This is a great company for your next cabinets for... read more home or office needs.
Donald S.
11/18/2020


I just wanted to say what a great experience it was to work with Closet Masters. From Kirk personally coming... read more out to the house to take measurements to your installers attention to detail things couldn't have gone smoother. There are a lot of companies out there that nickel and dime you for everything. It was a nice surprise to find out that all the upgrades we considered are standard at Closet Masters and at the same lower price too! My wife and I are so happy that we no longer have separate closets. Perhaps an even nicer benefit is the fact that we have been able to move our clothes from the dresser in to the closet as well. During the morning rush it's nice being able to stay in one area while getting ready for work. Kirk and Ron please feel free to share my letter with your customers. Heck they can even call me if they'd like. If all you have in your home is the typical single shelf/single pole you need to have Closet Masters out to your home!
The Mac Millans
10/17/2020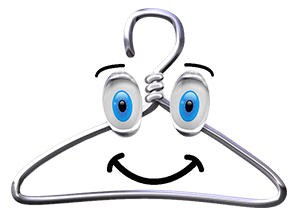 After they did my first closet. I had to have them redo my other two. Now I have twice as... read more much space and it's all orginized. I recomend Closet Masters to all of my friends.
Barbara
10/17/2020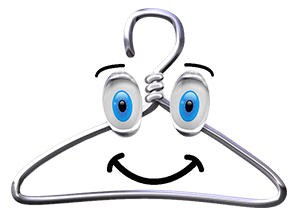 I was weary of using them because there prices are just so low. But I am so glad I decided... read more to give them a chance. They are right when they tell you; they give you the best quality at the best price. I have used other closet companies in the past and paid almost twice as much and wasn't as nice. Don't be scared away from their low prices, like I almost was.
Susan
10/17/2020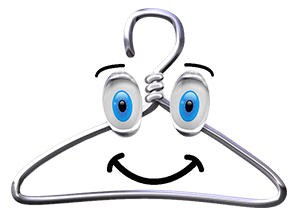 We have used Closet Masters twice now. Both times with great results. And no we did not use them for... read more closets. They have now built in a two person office both times as well as redo a laundry room. The office was very well designed (Tom) to maximize the space available and has great eye appeal. They have excellent workmanship (Carlos) from start to finish. Even with better quality materials used than offered by other Scottsdale design firms we contacted, they were priced at up to $4000 less.
J L.
9/16/2020


Tom was great at helping me design my daughters closet. He worked with me to make sure I loved my... read more design. The soft close drawers and quality of the their products is great. I highly recommend!
Angie R.
2/27/2020


They did all the closets in my home at half the price of the other guys. Better quality, outstanding service!... read more 7 years later the closets look brand new. They even came back and helped us re-install one closet after we had a water leak. They will be there for you long after the sale and install. I would highly recommend them!
Joe & Kristy
10/17/2018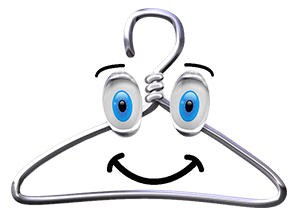 We have hired Closet Masters multiple times. They are a local, family-owned business. Their pricing is very competitive (and less... read more than many of the franchise companies), the quality of material and workmanship is great and they are very responsive. Will definitely hire them again in the future.
Angie's List User
1/14/2018

They are a great family owned and operated. Kirk was very professional and did a great job. I agree with... read more the other reviewer, why use a National company you get better service and a better product with Closet Masters.
Carol S.
1/12/2017


Kirk (the owner) at closet masters did a fantastic job remodeling my master bedroom closet. He came up with a... read more great design, his price was competitive, and the result is amazing. Its been a few months since the project was completed, and I still LOVE my closet. Don't go to the big chains when you can use a local small business! If you've been debating re-doing your closet, just do it! It's changed my morning. every day.
Odessa K.
11/21/2016


Visited in December and developed plan, installed the cabinets in early January. I called in a last minute design change... read more for the garage cabinets and it was changed immediately with no change in price. All the products installed have worked well and met our needs.
Angie's List User
3/18/2015


We are very happy with the final result of our master bedroom cabinets and garage cabinets. The quality of the... read more product is great. You do get what you pay for. We had some bumps along the way, but the sales rep., Tom LeBold, got everything taken care of.
Angie's List User
12/31/2013


We had a lot of interaction with Tom on the design. We really didn't know what we wanted, the size... read more and specs, etc. But Tom patiently created several designs and guided us to the final design and build. The demo/installation team were prompt, professional, and true craftsman as they built the cabinets on site with virtually no mess. All of the doors work perfectly as adjusted by the expert crew. Finished product exceeded our expectations. The three custom doors were each machined by hand to match other cabinets in the closet. Kirk, the owner was not happy with the products prior to staining and sent them back to be redone several times causing a minor delay that was of no consequence. After staining and finishing, Kirk delivered and installed the doors personally. The match was perfect! I have no doubt that the crew at Closet Masters can build any cabinets with any wood or design to perfection.
Angie's List User
9/19/2013


I spoke with 3 companies about the work to be done. Closet Masters came out immediately, designed the best configurations,... read more and installed the cabinetry. They were prompt, professional, listened well and did what they said they would. They are also very aware or what other companies provide.
Angie's List User
5/13/2013