Why Choose Closet Masters Over Other Custom Closet Companies?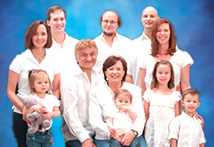 Family Owned Is Better
Our customers say "Yes!" And who are those customers? Everyone from other families just like ours to small homebuilders to huge developers. Because we are not a franchise but rather an independently owned family business, we can customize our products and services to any need – instantly!
There's no catalog of specific products from which you must choose. There are no "standard" sizes or finishes. Anything that you and our family can dream up together, we can make happen for you! Just ask our many repeat and referral customers all over the Valley.
You see, Closet Masters opened its doors in 1984. In 1993, we (the Ostash family) saw its potential to bring great products and design services to our Valley neighbors, so we bought it! It wasn't long before our family values (combined with the value of quality products at fair prices) made us a leader in storage systems. And speaking of prices, we review every quotation that our salespeople provide to clients, just to be sure that tradition of quality and value continues well into the future.
Impeccable Experience & Reputation
Closet Masters of Arizona has been designing custom storage solutions for closets, garages, laundry rooms and home offices for over 32 years – without one single BBB or ROC complaint – ever! That's right – never!
Check for yourself: See Closet Master reviews on Better Business Bureau and Arizona Registrar of Contractors.
In those 32 years, we've seen it all – from the early days of closets and garages filled with painted particle board – to the birth of wire ventilated storage shelving – to the emergence of melamine as an affordable, durable solution for custom storage cabinetry.
Today, our small yet high-tech shop produces the highest quality cabinetry in any custom configuration. And the thoughtful and unique kitchen, closet and garage storage designs created by our design staff call for many custom solutions.
Retired owner, Ron Ostash had been designing closets for over 21 years. His son and current owner, Kirk Ostash, brings over 25 years of experience and possesses a very in-depth knowledge of the industry. He brings all of Closet Masters products and features to life. Kirk oversees every project produced on our state-of-the-art design/manufacturing program. It interacts directly with our CNC router. In simple terms, it's like a big robot saw with the precision of computer control. The software allows us to view a virtual, 3-D world of your closet before the first board is cut.
The rest of our production and installation staff all take great pride in delivering a closet that will serve your every need for many years to come.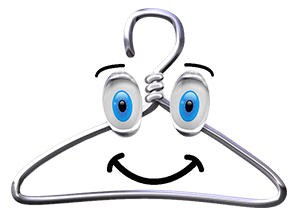 Unbeatable 5-Star Service
It was the first time I ever used Closet Masters and they did an excellent job from beginning to end.... more I would highly recommend them.

Arch Robertson

7/26/2023

We have used Closet Masters at 9 different homes that we have owned. Needless to say we have been thrilled... more with their professionalism, their design, their quality of work and the integrity of everyone from the owner to the sales people, office people and installers. We really cannot say enough and we would definitely use them again

Marcy Bern

1/08/2023

They are simply amazing! We have asked for their help for the last 15 years, and several properties ago.... more The entire team, from design, to installation has been prompt, professional and delivered each and every time.

Rick Beyer

10/12/2022

I'm a previous customer and loved their work and customer service the first time around, so naturally I called them... more again for a couple of other projects I want to do and can't get much of a response. Due to a holiday weekend there was a delay in my quote but it still took 2 weeks to get it, then I sent a follow-up question to the rep maybe a week after that, and it's now been 2.5 weeks with no response and I'm getting really annoyed. May have to go elsewhere.

Courtney Lynn

8/06/2022

They did an amazing job on our closet. I could not be happier I asked for a lot and they... more were able to do everything. I would 100% recommend them to everyone

robert hovermale

6/15/2022