Closet Cabinet Installation Styles
Wall-Hung & Floor-Based Closet Cabinets
The two most common closet systems are those that are wall-hung and those that are floor-based. At Closet Masters, we offer both styles. Each have their pros and cons, so be sure to ask questions and we'll help you pick the style that will work best in your unique space.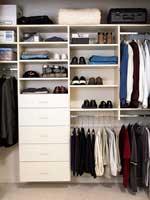 Wall-Hung Closet Cabinets
With a wall-hung unit, everything hangs from a track that is first installed securely into all of the studs with screws, not nails. Everything is off the floor, which makes it easier to clean.
Floor-Based Closet Cabinets
A floor-based unit is configured from the floor up and offers more storage space near the floor. Floor-based systems are the way to go if you want a more traditional look with moldings.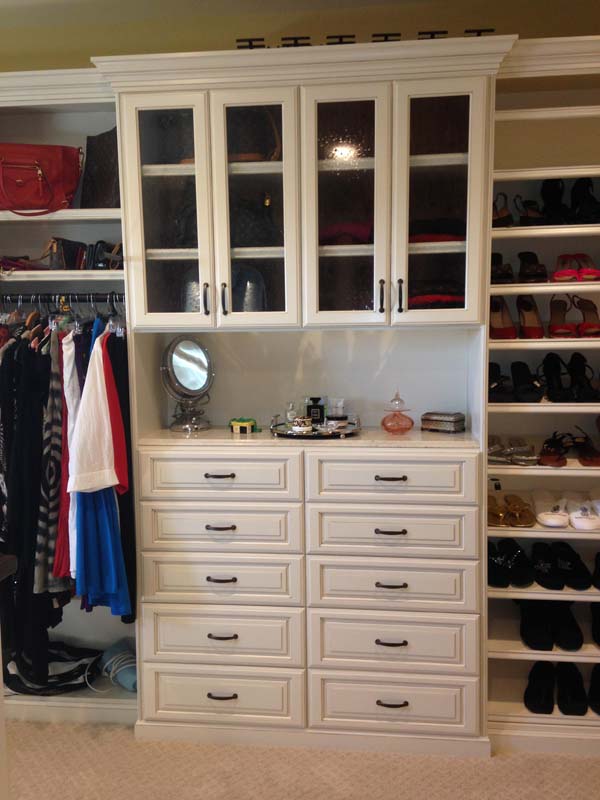 Unbeatable 5-Star Service
It was the first time I ever used Closet Masters and they did an excellent job from beginning to end.... more I would highly recommend them.

Arch Robertson

7/26/2023

We have used Closet Masters at 9 different homes that we have owned. Needless to say we have been thrilled... more with their professionalism, their design, their quality of work and the integrity of everyone from the owner to the sales people, office people and installers. We really cannot say enough and we would definitely use them again

Marcy Bern

1/08/2023

They are simply amazing! We have asked for their help for the last 15 years, and several properties ago.... more The entire team, from design, to installation has been prompt, professional and delivered each and every time.

Rick Beyer

10/12/2022

I'm a previous customer and loved their work and customer service the first time around, so naturally I called them... more again for a couple of other projects I want to do and can't get much of a response. Due to a holiday weekend there was a delay in my quote but it still took 2 weeks to get it, then I sent a follow-up question to the rep maybe a week after that, and it's now been 2.5 weeks with no response and I'm getting really annoyed. May have to go elsewhere.

Courtney Lynn

8/06/2022

They did an amazing job on our closet. I could not be happier I asked for a lot and they... more were able to do everything. I would 100% recommend them to everyone

robert hovermale

6/15/2022