Closet Cabinet Installation Styles
Wall-Hung & Floor-Based Closet Cabinets
The two most common closet systems are those that are wall-hung and those that are floor-based. At Closet Masters, we offer both styles. Each have their pros and cons, so be sure to ask questions and we'll help you pick the style that will work best in your unique space.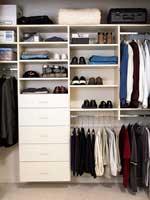 Wall-Hung Closet Cabinets
With a wall-hung unit, everything hangs from a track that is first installed securely into all of the studs with screws, not nails. Everything is off the floor, which makes it easier to clean.
Floor-Based Closet Cabinets
A floor-based unit is configured from the floor up and offers more storage space near the floor. Floor-based systems are the way to go if you want a more traditional look with moldings.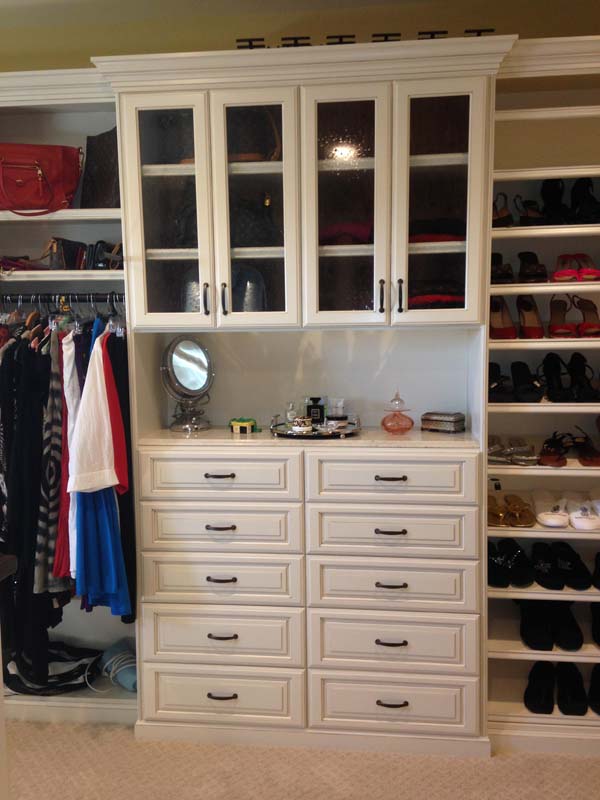 Unbeatable 5-Star Service
We are very happy with the final result of our master bedroom cabinets and garage cabinets. The quality of the... more product is great. You do get what you pay for. We had some bumps along the way, but the sales rep., Tom LeBold, got everything taken care of.

Angie's List User

Tom was great at helping me design my daughters closet. He worked with me to make sure I loved my... more design. The soft close drawers and quality of the their products is great. I highly recommend!

Angie R.

Kirk (the owner) at closet masters did a fantastic job remodeling my master bedroom closet. He came up with a... more great design, his price was competitive, and the result is amazing. Its been a few months since the project was completed, and I still LOVE my closet. Don't go to the big chains when you can use a local small business! If you've been debating re-doing your closet, just do it! It's changed my morning. every day.

Odessa K.